Services
In short, you can expect Pet Travel to cover all the areas in this endeavour. Our services include, but are not limited to:
• Anywhere – we cover every continent, every country, every city. Where ever your pet needs to go – we can get them there.

• Kennels – temporary,hygienic accommodation for your pet in anticipation of the move.

• Transport boxes – manufactured to IATA standards and customized for the size of your pet.

• Documentation – some of this process we complete for you. However, there are some areas to cover yourself – we'll advise you on what to do and how long before the actual move.


• Cuisine – depending on the travel time, we'll make sure the pets are fed should the amount of travel time warrant it. In some cases however, it is better to only provide water and get the move over and with.

• Veterinarian – we keep a vet on 24 hour standby in every stage of the move to ensure the health of your pet in the event that we suspect the need for intervention.

• Booking – the actual air and road travel portion you can leave with us. We'll find you not only the most economic route, but also the quickest to ensure the minimum travel time for your pet.

• Transparency – we remain contactable during the entire move, to allow you peace of mind in that we know exactly where your pet is, and in what stage the move is at.
When contacting us, there are a number of crucial things we need to know.
For starters, please download the attached PDF file, which will guide you in the measurements we'll need when consulting on a pet's relocation.
In making use of Pet Travel, you can rest assured that we will look after your pet as if it is our own.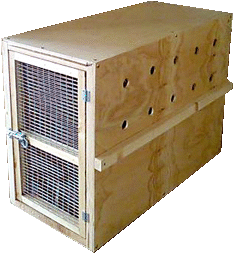 Pets traveling to RSA:
Pets traveling to RSA is relatively straight forward. It is advised that your pets arrive during the week, and preferably during working hours. This will make customs clearance and state vet available for inspection on arrival.
Your pets vaccinations must also be up to date.
RABIES – validity not more than 11 months old and not less than 30 days.
CANINE/ FELINE inocculations should not be valid more than 11 months and not less than 30 days.
Puppies and kittens up to 12 weeks old can travel on their mother's Rabies certificate. Thereafter they must have their own vaccination done at 3 months and can ony travel 30 days after the vaccination (which means they can only travel at 4 months old). Mothers' rabies book must be copied and certified at the police station to verify she was covered with rabies while pregnant with the puppy or kitten.
Pets require an inter-territorial Movement Permit, which is filled in by the state vet, 4 days before they are due to travel.
All pets must travel as manifested cargo and not as excess baggage. Once they have arrived at their destination they need to be customs cleared. All original documentation will accompany the pet in an envelope with copies attached to the box.